At Valley Transmission & Auto Repair, our auto mechanics specialize in transmission services in Victorville, Apple Valley, Hesperia, Barstow, and Fort Irwin, CA. Regardless of the vehicle you drive, we'll help support you and your car as you search for a solution to your faulty transmission. We're capable of performing everything from routine maintenance to complete overhauls.
While some shops may have transmission repair capabilities, few offer the scope of experience or expertise we do! As the region's foremost transmission repair and maintenance experts, we're familiar with working on a wide range of transmission types, including:
CVT Transmissions:

Continuously variable transmissions (CVTs), also called 'shiftless' transmissions, are becoming increasingly popular, especially in smaller, energy-efficient cars. We're capable of performing maintenance and repair on CVT transmissions in Victorville, CA.

Manual transmissions:

Known for control and fuel efficiency, manual transmissions aren't going anywhere any time soon. If you operate a car with a stick shift, you can count on our auto repairs to provide you with quality maintenance and repair services.

Automatic transmissions:

Most modern vehicles are equipped with automatic transmission systems. Smooth and easy to use, automatic transmissions are widely regarded as the gold standard of transmission types. We're capable of repairing and maintaining a wide range of automatic transmissions, across all types and makes and models.

Transmission flushes:

Regardless of the type of transmission that's installed on your vehicle, you likely need regular transmission fluid changes to keep it running smoothly. Our shop offers transmission fluid flushes for several transmission types and will make sure your transmission is frictionless and operating reliably.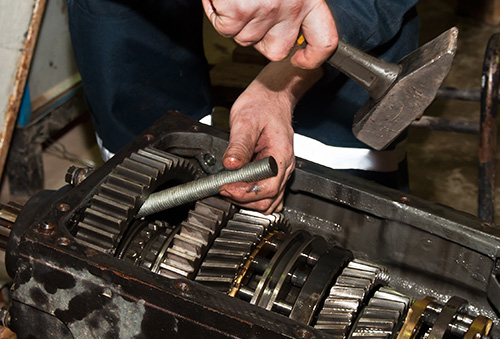 high-quality transmission repairs
Valley Transmission & Auto Repair is here to help you find high-quality transmission services when you need them most, along with our general repairs and fleet management.
Call us today at 760-243-4030 to learn more. You can depend on our friendly, dependable team members to help you identify the best course of action when it comes to dealing with your car's transmission.