At Valley Transmission & Auto Repair, we take pride in providing exceptional brake service and repair in Victorville, CA. Whether you need a routine brake inspection or a complete brake overhaul, our skilled technicians have the expertise to ensure your vehicle's braking system is operating at its optimal level. And with our many years of experience as an auto mechanic, we understand the importance of reliable brakes for your safety on the road.
Professional Brake Service:

When it comes to brake service, we believe in providing quality workmanship and a commitment to customer satisfaction. Our team of certified technicians utilizes the latest diagnostic tools and techniques to accurately identify any issues with your brakes. From squeaky brake pads to worn-out rotors, we have the knowledge and expertise to address a wide range of brake problems.

Brake Inspections:

Regular brake inspections are essential for maintaining the reliability and performance of your brakes. Our thorough brake inspections involve a comprehensive examination of all braking components, including brake pads, rotors, brake lines, calipers, and master cylinders. We will assess the condition of these parts, checking for any signs of wear, leaks, or damage.

Brake Repairs:

If during our brake inspection, we identify any issues with your braking system, rest assured that we will provide prompt and efficient brake repairs. Our skilled auto repair technicians are accustomed to handling a variety of brake problems, including brake fluid leaks, faulty calipers, worn-out brake pads, and more. We only use top-quality parts during repairs, ensuring long-lasting results.

Brake Pad Replacement:

Brake pads play a crucial role in the overall performance of your braking system. Over time, they wear down and require replacement. Our technicians are experts in brake pad replacement, utilizing high-quality, original equipment manufacturer (OEM) parts to ensure optimal braking performance and safety.

Brake Fluid Flush:

Maintaining clean and well-functioning brake fluid is vital for your vehicle's braking system. As part of our brake service, we offer brake fluid flushes to remove any contaminants and ensure proper fluid levels. Regular brake fluid flushes help prevent corrosion and extend the lifespan of your brake components.
Why Choose Valley Transmission & Auto Repair?
Exceptional brake service and repair in Victorville, CA.
Highly skilled and certified technicians.
Use of advanced diagnostic tools and techniques for individual and fleet auto services.
Commitment to customer satisfaction and quality workmanship.
Prompt and efficient brake repairs using top-quality parts.
Competitive pricing and transparent service.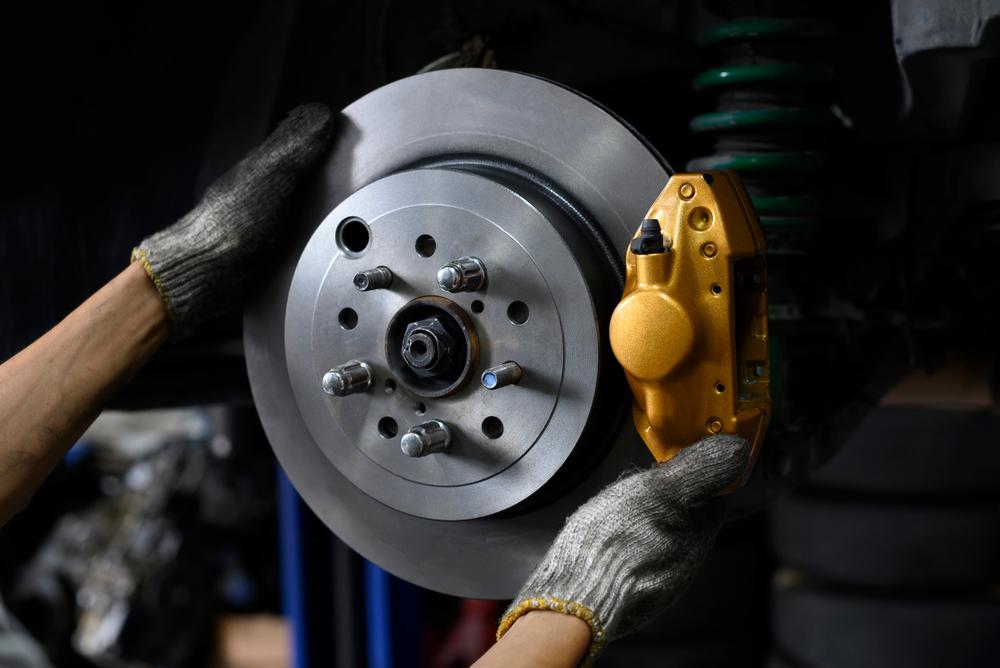 Schedule Your Brake Repair Today
You can trust Valley Transmission & Auto Repair for all your brake service and repair needs in Victorville, CA. Whether you suspect an issue with your braking system or simply want a routine inspection, we're here to help. So contact us today to schedule an appointment, and experience our top-notch service firsthand. Your safety and satisfaction are our top priorities, and we look forward to serving you soon!